WELCOME TO RINCÓN DEL SOL!
Our cosy and charming restaurant is located on the famous Burriana beach, east of Nerja. We provide a unique, breathtaking setting where you can enjoy the finest Mediterranean-Asian fusion cuisine in our restaurant and beach club with sea views!
Who We Are
Rincón del Sol is an extraordinary restaurant and beach club located in Nerja. We combine design, tradition and gastronomy in the purest Mediterranean style.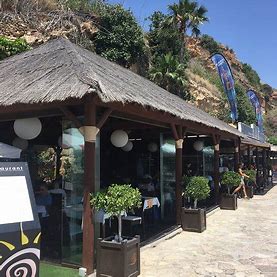 corner in the sun
Rincón del Sol is an extraordinary restaurant and beach club located in Nerja. We combine design, tradition and gastronomy in the purest Mediterranean style.
The name 'Rincón del Sol' literally means 'Corner in the Sun.' This name perfectly describes our Nerja beach club, as it nestles in the corner of the Burriana beach, drenched in the warming light of the Mediterranean sun.
We distinguish ourselves from the rest with our prime location, elegant beach club, high-quality products, and professional treatment of all our guests.
At Rincón del Sol, we have something for everyone! Our services include our Mediterranean style restaurant, beach club and bar. We can even help you to plan your perfect party or event!
With over ten years of experience in the hospitality industry, our staff are highly qualified to provide professional yet friendly service. After many years of working together, our company has grown to become one big family, that performs exceptionally well together to provide you with a stellar dining and chillout experience!
Our team of dedicated staff work hard to ensure that every visit you have to Rincón del Sol is a pleasant one! We pride ourselves on our dedication, innovation, hard work, and perseverance.
The results of our efforts are clear, as our happy customers, including both locals and tourists, come back to our restaurant again and again!
If you are interested in finding out more about our team, you can visit the about us page.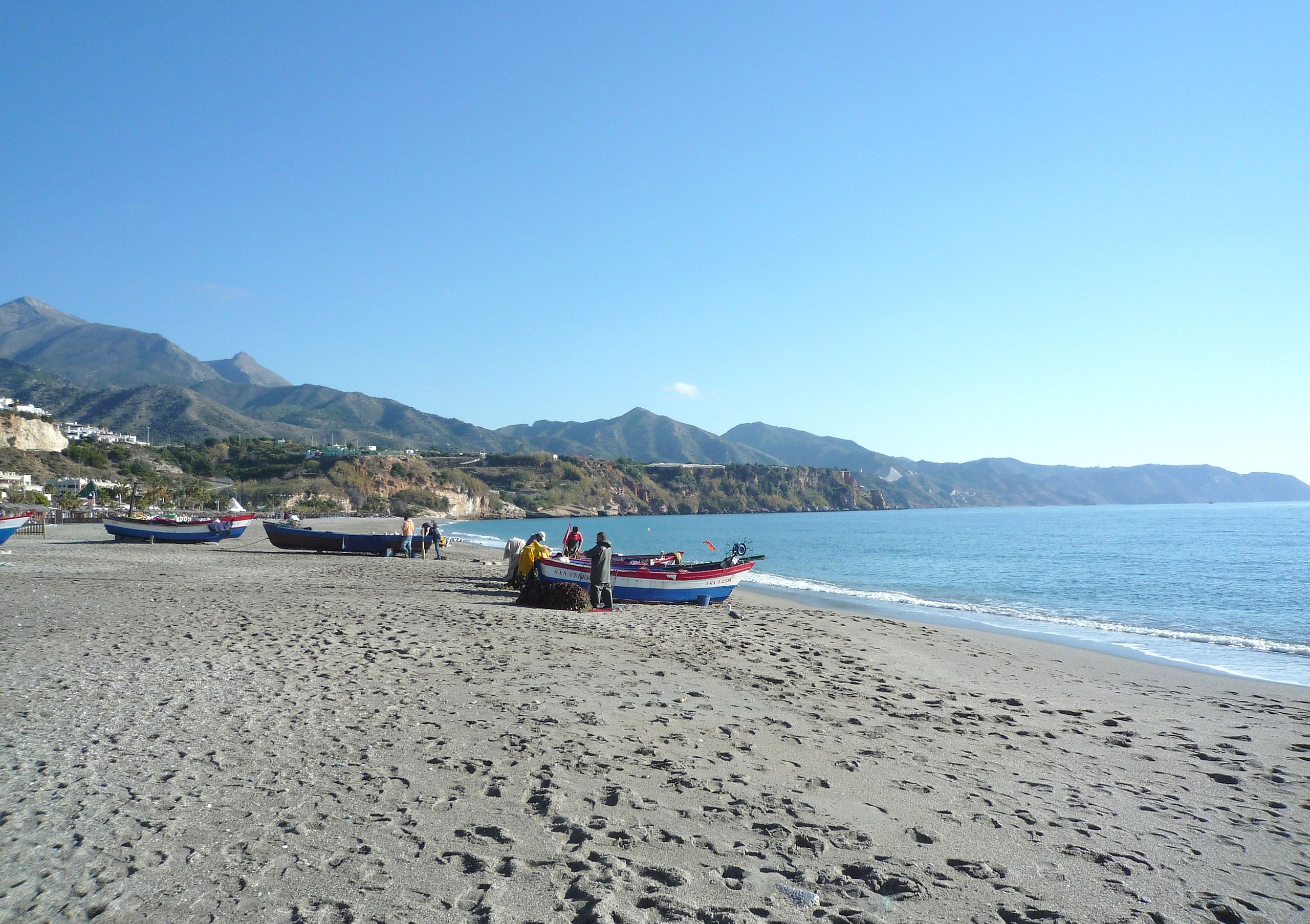 unique atmosphere
Our beautiful restaurant and beach club Nerja offers a range of aspects that make us stand out as unique. We have created four distinguished environments in one location, including our restaurant, bar, and lounge areas.
Although our facilities are modern and fresh, we strive to maintain a strong sense of local tradition. During your visit to Rincón del Sol, you will experience the rich culture and flavours of the Mediterranean. Each carefully prepared dish will take your senses on a journey!
At Rincón del Sol, we constantly reinvent and improve ourselves to continue to provide all our customers with the highest standard of food and service. We believe that to produce fantastic cuisine, we must use only the finest ingredients. Therefore, we strive to use only high-quality products to create our menu so that you can enjoy the exquisite taste of the Mediterranean in every bite.
At our Nerja beach club and restaurant, you can discover the relaxed, tranquil atmosphere of the Mediterranean whilst chilling out on the beach and admiring the endless sunset.
Of course, the heart of our establishment lies with our wonderful customers! As our clients return week after week, year after year, they become a part of our family. Rincón del Sol is a place where friendships can be found and new experiences discovered! A warm summer night at our Nerja restaurant is perfect for lingering over a delicious meal with good friends and relaxed conversation.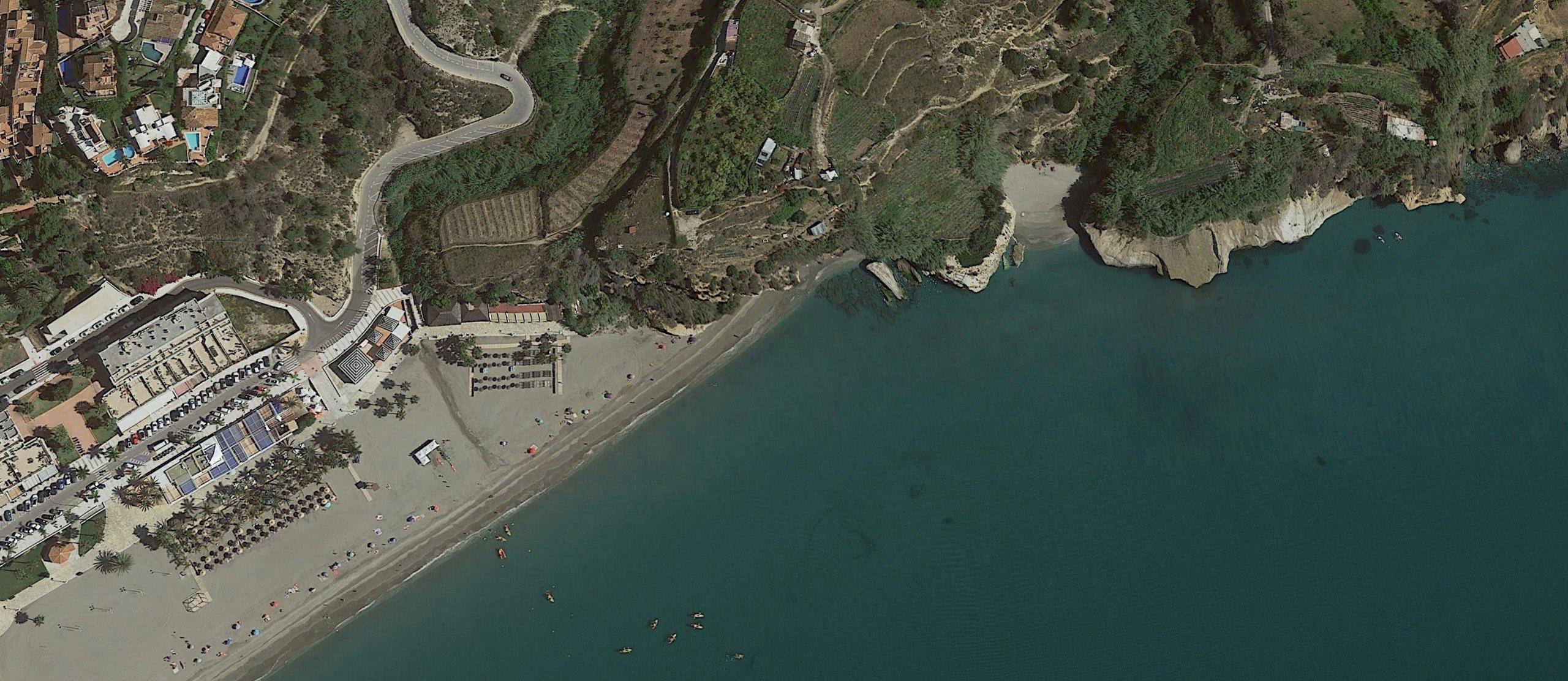 location
Our Nerja restaurant and beach club, Rincón del Sol, is located on the famous Burriana Beach, east of Nerja, beneath the breathtaking cliffs of Maro. This beach is 800 meters long and 40 meters wide. The unique dark sand, exciting activities and high-quality services found here make it the most visited beach in the town of Nerja.
This delightful beach has been awarded the Blue Flag year after year, which certifies the high quality of water for bathing, and the fantastic services offered along the coast. In addition, our beach has even received a 'Q' certification for tourism quality, so you can be sure that it is the top choice of beaches to relax on!
BEACH CLUB
In our Nerja beach club, we provide the ultimate chillout area. You can enjoy a drink while listening to excellent music.
At Rincón del Sol, we have created a unique and engaging atmosphere where you can enjoy the delightful sights and sounds of the Mediterranean.
Our beach club also boasts a fantastic bar, where you can discover exotic cocktails and mixed drinks created by our expert bartenders.
With plenty of comfortable sofas and low tables, you can enjoy our variety of alcoholic and non-alcoholic drinks in a paradisical setting! The relaxing background music, sun, sea, sand and attentive service make this beachside experience even more special.
Our stunning Nerja beach club can be enjoyed from sunrise to sunset! By day, this relaxation zone is full of sunshine and radiance. By night, you can indulge in an atmosphere with mood lighting that is specially dimmed so as not to detract from the moonlight.
Visit our beach club page to find out more about this delightful space, or come and visit us today!
OUR RESTAURANT
We welcome you to come and try our comfortable, warm and inviting restaurant in Nerja! Rincón del Sol offers a wide variety of delicious and unique dishes heavily inspired by the Mediterranean.
Our mouth-watering menu features Mediterranean staples such as rice, fresh vegetables, fish and meat. Our expert chefs use only the highest-quality ingredients and the perfect blend of spices to present you with the finest cuisine possible.
We take great pride in the excellent presentation of the food we serve. Therefore, our dishes are not only pleasant to eat but are also a feast for your eyes!
Our qualified restaurant staff are friendly, professional and attentive so that you can be guaranteed the best experience every single visit.
Discover more about our indulgent Nerja restaurant, or see its beauty for yourself by making your reservation now!
EVENTS
With its sea views and relaxed, tranquil atmosphere, Rincón del Sol is the ideal place to hold your special event! We have a specialised events department to help you plan the dream celebration you have in mind. We can cater to any kind of event or celebration, including:
Group dinners
Weddings
Birthdays
Corporate events
Beach days
Show cooking
Team building
Anniversaries
If you are interested in making Rincón del Sol the location for your next event, please do not hesitate to get in touch with us! Our reliable and professional event planning team will be happy to assist you in creating the perfect event. Furthermore, we offer a free consultation, either by phone, video call, or in person!
Please note that Rincon del Sol does not host stag or hen parties (bachelor/bachelorette parties)
RESERVE NOW!
We work hard every single day to deliver a stellar customer experience. Our company strives for excellence in every aspect of what we do, whether in our restaurant, beach club, bar or event planning. Thanks to our well-trained professionals, tempting menu, stunning location and pleasant restaurant interior, every visit to Rincón del Sol is one to be remembered!
When you visit Rincón del Sol, you are not only experiencing high-quality food, drink, and relaxation, but you are also becoming part of our happy family! Our beautiful establishment has become well-loved by both tourists and locals, with our satisfied customers returning again and again.
But don't just take our word for it! Instead, come and see our 'Corner of Sun' for yourself, and enjoy the culture and cuisine of this Mediterranean paradise!
With our online reservation calendar, you can easily make your bookings right here on our website. So book now to ensure your place and enjoy the calm waves, glowing sun and delicious food.
Our Nerja Restaurant and Beach Club paradise is waiting to welcome you!